Hymach Juice, the ideal arm for mowing in terraced vineyards and orchards
Thanks to its compact dimensions, high quality components, to the excellent maneuverability, but above all to the structure of the arm composed of several segments, Hymach Juice is the ideal machine for mowing in vineyards, terraced orchards and in the presence of obstacles such as guard rails, walls and road signs.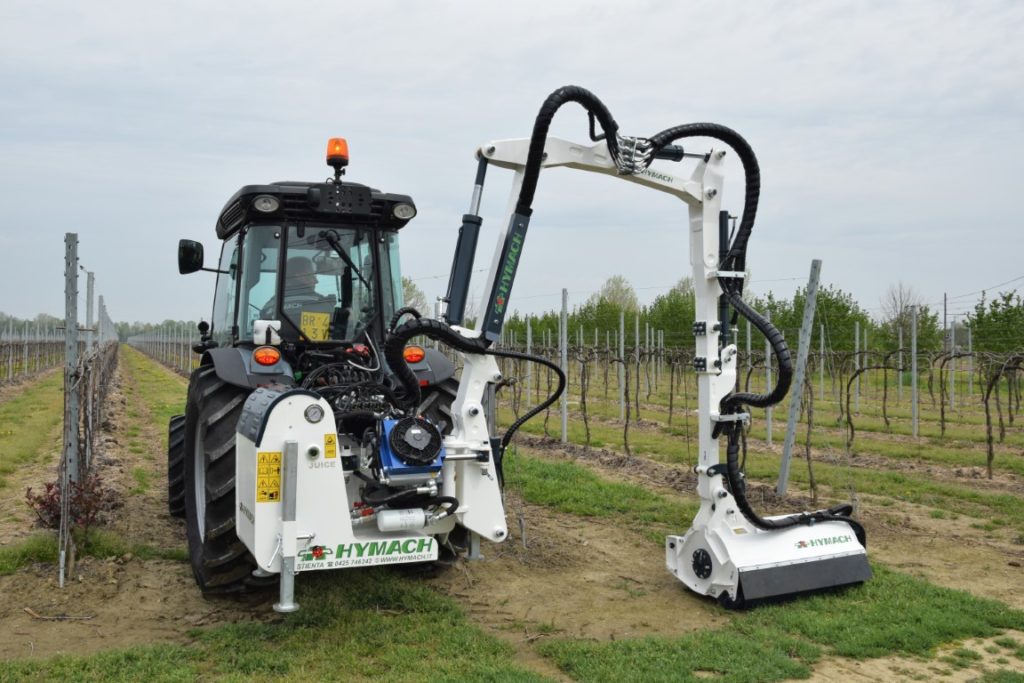 Juice is the mowing arm of Hymach born for mowing in the presence of obstacles and with reduced spaces, such as orchards and terraced vineyards, but that is also well suited to operate in situations with the presence of obstacles such as guard rails, walls and signs.
Hymach Juice, thanks to its compact size and excellent maneuverability, is particularly suitable for working in confined spaces or on mountain roads where it is necessary to remain in shape without invading the opposite lane. The reduced dimensions in fact allow the application of Juice even to tractors with a very narrow track such as those of the "orchard" type.
The practical installation system also allows you to easily free the vehicle for other uses. In addition to the tractor version, Juice is also available for reversible driving tractor, truck and skid steer loader.
Hymach, always a guarantee of quality in the sector, has chosen only the best components for the production of the Juice mowing arm, starting from the high strength Strength steel, which guarantees resistance over time and elasticity.
The shredder head, specially designed for this arm, installs a specific rotor that has a helical arrangement of the cutting units: features that guarantee a uniform cut and high productivity.
The functions of the Juice mowing arm can be controlled using any type of distributor applicable to lawn mowers: from hydraulic distributors with mechanical lever controls to electro-hydraulic distributors with single-lever joysticks.
For more information consult the card on the site, or contact us without obligation!